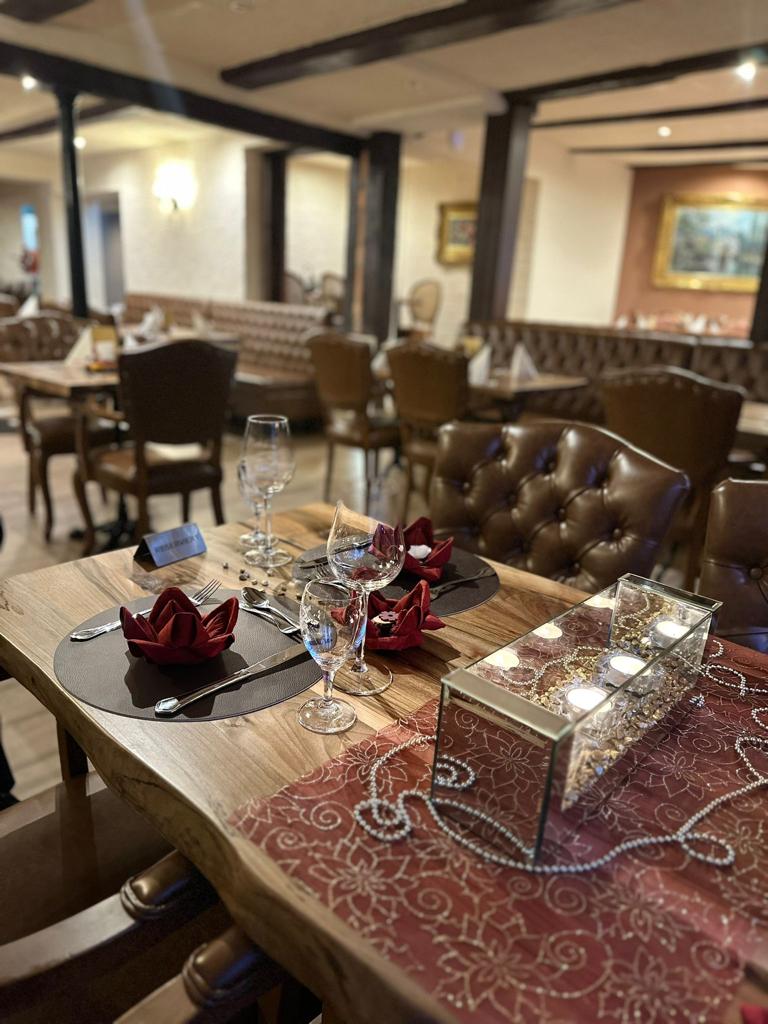 Welcome
to the cozy
Café & Restaurant Lindenhof
Thank you, dear guest, for finding us!
We really want to spoil you.
Whether your hunger is big or small, it shouldn't matter to us.
If you set the table with us, the principle is that you like it!
We stick to quality when it comes to the well-being of our guests.
Read our selection now in peace, then dear guest grab hearty.
Afterwards it would be very nice for us if we could see you here again soon.
Maybe you bring friends with you, we wish you… Bon appétit!
We look forward to welcoming you to our restaurant.
Enjoy good Harz cuisine at the following times:
Breakfast
8:00 a.m. to 10:00 a.m
Coffee & cake
2:00 p.m. to 4:30 p.m
Lunch
12:00 p.m. to 2:00 p.m
Dinner
5:30 p.m. to 9:00 p.m
In the winter season we have a day off on Sunday.
Please note that dogs are not allowed in our restaurant.